Traveling v.s. Healing
一位曾經是導演和編劇的資深心靈導師 - 郭伊藤説的一句話:
電影是therapy,每個個案,我可以開個"藥方" ,一個量身定做電影,去療愈自己!
在CK 的極力推薦下,我用心看了这个电影, 好多學習,又想起那次去意大利的旅行...
我稱這個電影為Travelling Therapy. 當一個人感覺無動力,失去活力,但又渴望改變這種不安的狀態,想找回自己,找回生命的意義,what do I really want? Who am I? 一個人去旅行!
Liz,一位美國著名的作家,事業巔峰之際,突然斬斷一段別人眼裏大好的婚姻,原來她患了情緒病,她要走出去,找回自己,她突然發現,自己根本不瞭解自己,不懂得愛!
電影告訴我們:生命就是體驗
體驗和自己好好獨自相處: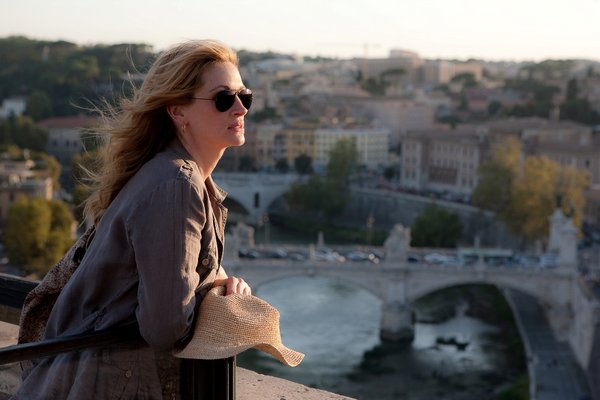 在羅馬,她體驗什麽是家庭的愛,關懷。家庭給與的愛,是最大的支撐
她帶領朋友們表達感恩。
她學習如何放鬆自己: 在意大利人的眼裏,劇中有句話:美國人很善於invent entertainment, 但不懂entertain 自己,不懂得快樂!只會工作。
她開始找到吃的享受,感受當下的感受,過著有覺知的生活,即使是無所事事的快樂!
在印度,
她體驗聆聽自己内在潛意識的聲音,學習寬恕原諒別人,首先原諒自己。我領悟到:原諒什麽,寬恕什麽?那就是接受自己曾經犯過的錯,接受自己的恐懼,接受自己是人,不是神,接受自己的不完美。然後才能平靜的學習過去的教訓,原諒自己,將心比心,寬恕別人,才能let go of it!Move forward!
Liz imagined to decorate her own meditation room later. The meditation friend tells her: your mediation room is in your heart. Not elsewhere.
The gentleman becomes her teacher, healer by using his own personal, sad experience,setback and trauma. He found his life has choice now! He said: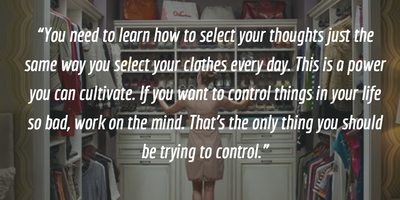 離開印度時,這位先生忠肯的告訴她:
One day, if you can love yourself, you can love the whole world. Let go and Find love.
在Bali,
心靈導師和她促膝談心,教她如何用心去笑,用身體去笑;
He also teaches her how to be happy:
If you want to be happy, you must know your position.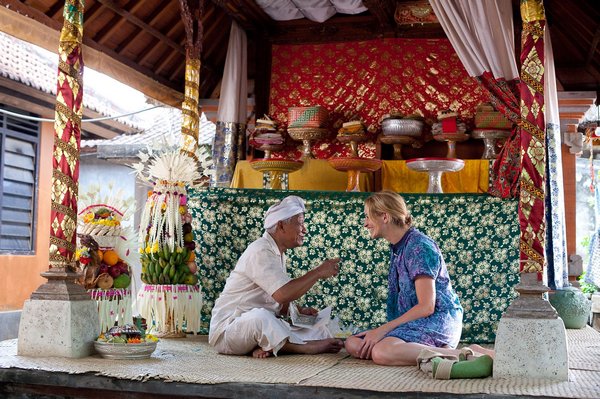 電影給我好多回憶和啓示:
1
人們從幫助別人中的到成長,得到healing和成熟。當主角Liz聼到女醫生的身世,發現太多人比自己慘,但他們仍繼續幫助別人,活得有力量,有志氣。她決定幫助她籌款!
電影裏這句話很有哲理:
有時,當你向所有的人發出需要幫助的請求,結果是你也在幫助所有的人。
2
When you think you are healing others, others are healing you at the same time. And all coaching is self coaching, all people in the process is healed! So, everyone is their best coaches if we can be aware 覺知覺察.
心靈導師要Liz用手幫他抄下他的家族智慧集。Liz開始很猶豫,但她做到了,還編輯成一本書的樣子。
導師感動的熱淚盈眶,他說:you healed me.
Liz 很驚訝,自己居然可以療愈這位醫生和導師,激動的說:you healed me too.
想起導師華山的話:
2
我是谁?愛自己!愛別人!
當自己學會愛自己,神的理念就在自己身上體現,這個時候,就是真正找到自己了!
平衡的生活,需要有愛和去愛。
最後,她終於敢去愛,知道自己已經跨越了過去,學懂愛別人,從相信別人開始,給空間別人去愛自己,找到自己喜歡的partner。
要寬恕別人,首先要寬恕自己
要相信別人,首先要相信自己
要好好的去愛一個人,首先要愛好自己。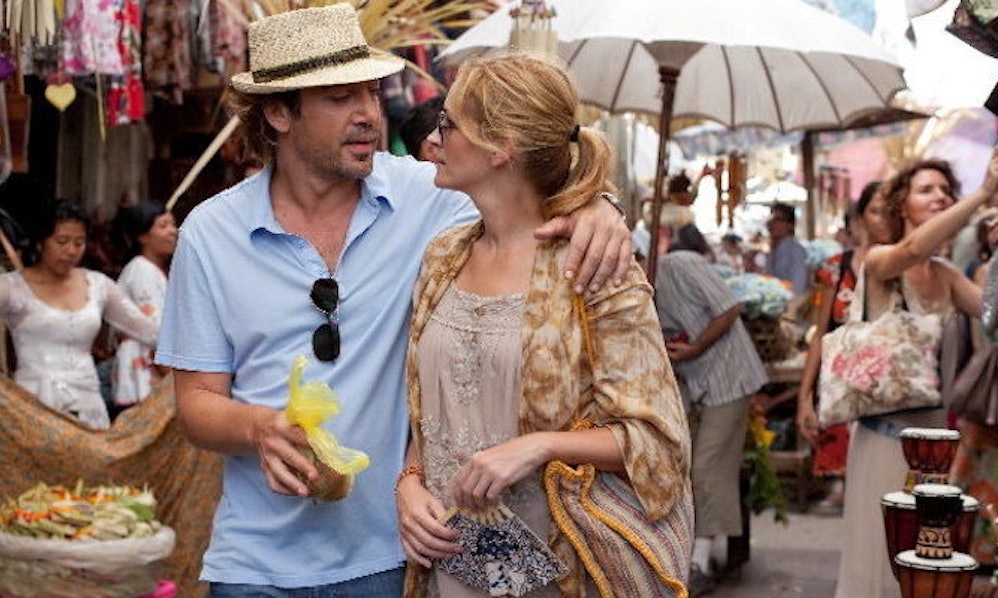 3
戰勝憂鬱,面對恐懼又可愛自己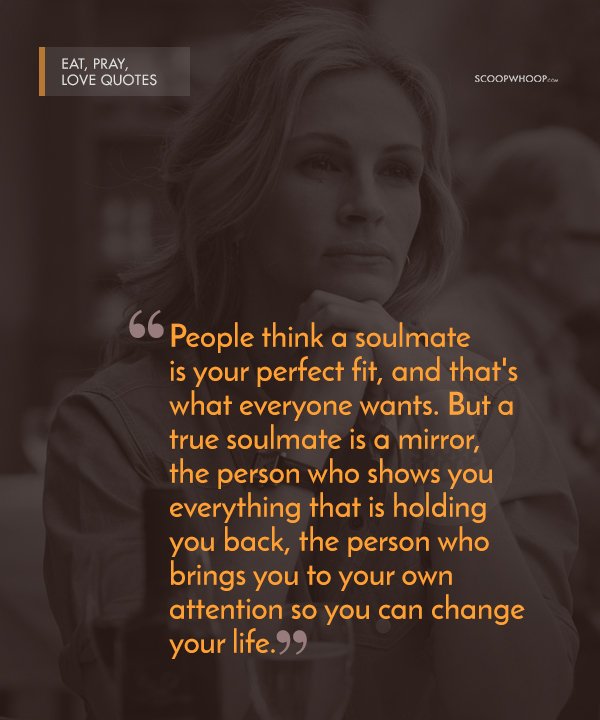 https://www.youtube.com/watch?v=5bhVDIe42to
電影勾起我三年前那次意大利南部的旅行:途中,我寫到:


離開一下,
從另一個角度看自己,
聆聽身體的聲音,
發現以前自己還沒有真的愛自己。
原來愛自己要有很大勇氣哩!
My PHOTO journey about South Italy an Malta 南意大利、馬耳他之旅
意大利旅途上的夢 A nightmare on my journey of Italy
Reference
Liz Gilbert (Julia Roberts) thought she had everything she wanted in life: a home, a husband and a successful career. Now newly divorced and facing a turning point, she finds that she is confused about what is important to her. Daring to step out of her comfort zone, Liz embarks on a quest of self-discovery that takes her to Italy, India and Bali.
CK feedback:
Donna, 這電影,我有很強烈共鳴,我看了很多次,我需要克服自己的內疚自責!可惜,那始終是女主角Liz自己的體驗,我明白,理解,却對自己無效!確實,自己只會聽自己的說話!
我特别喜歡Liz冥想這一段👇,聽從自己心中的說話,nothing last, 原諒自己;在最後,"sometime to loose balance for love is part of living balance in life". 還有"crossover". 這些,都很有意思的!
始終,我要回到自己夢中的潛意識,聽自己的說話,為了愛,接受自己的內疚自責,成為平衡自己生命課題的一部分,要選擇開心快樂地過生活!感恩🙏🙏
My feedback:
CK, in fact, u are doing as Liz, let go and dare to find love that u truly want, so u can have a balanced life.
Also forgive yourself is the key to love yourself. Your dreams show your inner self has been ready to free , in return, everyone is to get freedom 👍👍🙏🙏🌈🌈
The movie has many insights in searching self, like ask for help, and help others, being healed and healing others at the same time.
Accept guilt and mistakes, have gratitude to everything happening around, you are on the track to heal yourself👍👍👍
Never too late to find TRUE LOVE. I think sometimes any setback is not accident but some subconscious issues to remind us we have to deal with our shadow until we have less obstacles in love, we can find our true love. 💗💗💗
Book review:
https://www.goodreads.com/book/show/19501.Eat_Pray_Love
By the book writer